The Manufacturing Facilities
We have two factories with a built up area of 1770 sq. mts. and 1650 sq. mts. We have a wide range of sophisticated CNC Machines to process various operations with high repeat accuracy, consistent quality and assured performance. Shearing, Punching and Bending, the three most important fabrication operations, are carried out on Hydraulic CNC /NC controlled machines. Welding is entirely done on CO2 welders, TIG welders and Stud Welding machines. All enclosures are Powder-coated as powder-coating ensures high finish with superior aesthetics. We have a full-fledged 8-tank conveyor Auto-Phoretic Dip Priming Plant for superior corrosion resistance.
In 2016, we installed our first 80 KW Solar Power Generation System. This system is Off-Grid or Stand Alone Power System (SAPS). In 2020, we invested in additional 118 KW Solar Power Generation System. Both our Manufacturing Facilities and Corporate Office are powered by Solar Energy. We strongly believe that investing in renewable and sustainable sources of Clean-energy is crucial in achieving our Corporate Environmental Sustainability Goals.
"By installing these Solar power generation systems, we have saved 7920 tonnes of carbon emissions in the entire lifespan i.e, 25 years, of the system."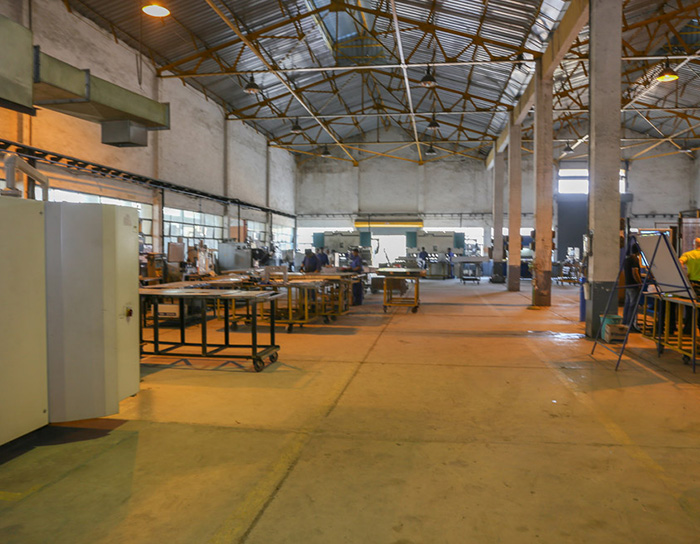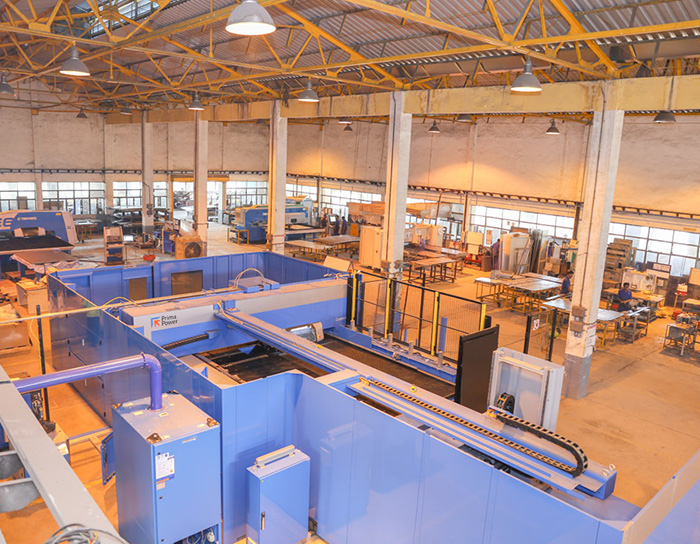 The workshop has the following Machinery / Equipments
PrimaPower Laser-Punch Combo Machine.
Finn Power make high speed Servo Driven CNC TPP.
Hindustan Hydraulic India make NC control shearing machines.
Hindustan Hydraulic India make Hydraulic press brake with NC control back gauge.
MIG and TIG welding machines.
Auto-Phoretic Dip Priming Plant for superior corrosion resistance.
Nordson Australia make conveyorized Powder Coating Booth, Applicator Guns and Oven.
Polyurethane Foam Gasket Machine.
A complete assembly line for assembly of enclosure before dispatch.