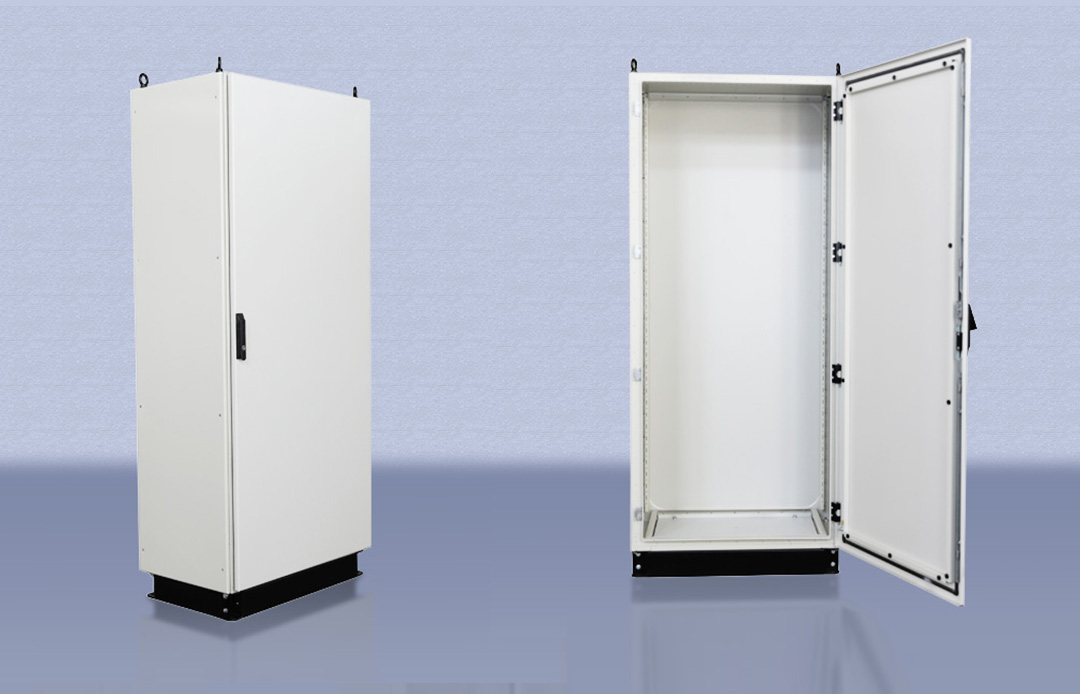 OVERVIEW
Floor Standing Enclosure Series
The quintessential industry Workhorse. Our floor standing enclosures integrate the strength of welding with the agility of riveting technology. Our patented riveting technology ensures the possibility of supplying enclosures in fully dismantled (CKD) condition, bring down transportation and inventory carrying costs.
A large load carrying capacity and the ability to intergate a wide range of accessories forms the cornerstone of our floor standing enclosure series. Our designs fulfil IP 54 requirements.
Floor Standing series manufactured in CRCA sheet is surface treated in our Autophoretic 930 Dip-Priming Plant and Powder coated.
Floor Standing series is also available in Stainless Steel 304 and 316L.
Features
Sheet Thickness of box body - 1.5mm & 2.0mm
Gland Plate of Galvanised Sheet in 3mm thickness provided
Mounting Plate of Galvanised Sheet in 3mm thickness provided
Entire range tested for IP54 protection class
Door opening of 115 degrees. Door opening can be changed from Left to Right or Right to Left as per request.
Internal Sheet-metal Hinges and Swing Handle (Three-Point) Locking arrangement included
Door with all round formed in place Polyurethene (PU) gasket. PU gasket ensures a reliable seal.
Hemming of the door frame edges of the body for proper sealing & increased PU gasket life.
Protection against scratches & cuts
Mounting of a wide variety of Accesories made possible
---
Wall Mounting Enclosure Series
Products