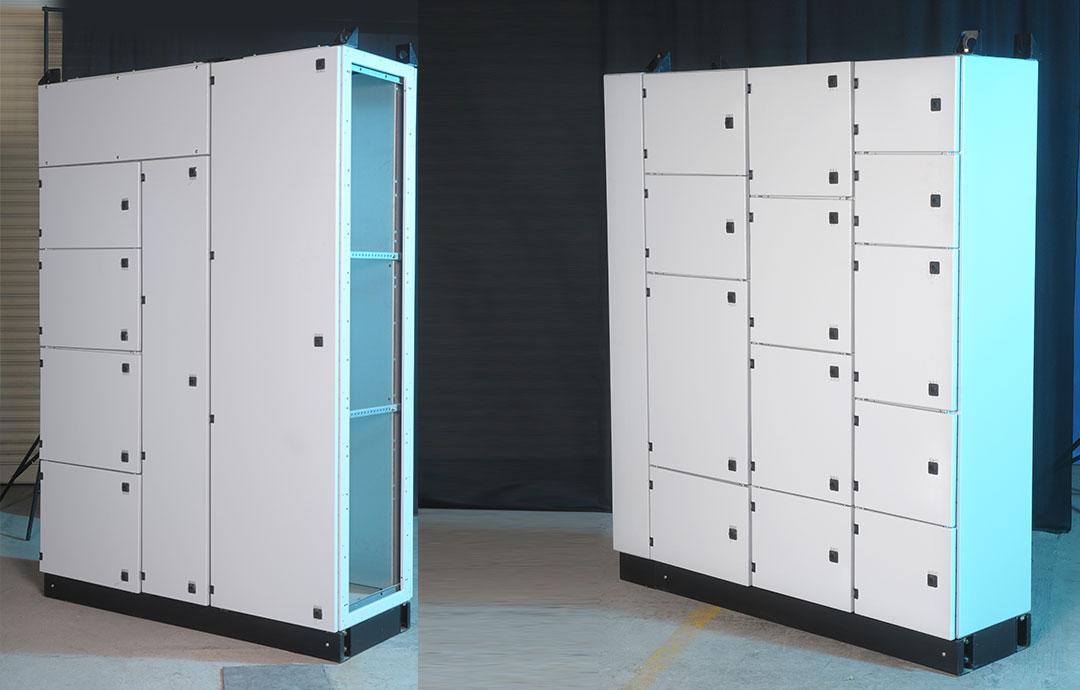 OVERVIEW
Compartmentalized Panels
This design integrates the best of Welding and Riveting technology.
Can be supplied in Flat-Pack (CKD) packaging, bringing down cost of transportation and iventory.
Innovative Multi-Section Compartmental Design ensuring ease of assembly
Feeder available with Back-Cover or Back Door Option
Door opening of 130 degrees. Heavy-Duty casting Hinges and Locks included.
Door with all round formed in place Polyurethene (PU) gasket. PU gasket ensures a reliable seal.
Panels are manufactured in CRCA sheet and are surface treated in our Autophoretic 930 Dip-Priming Plant and Powder coated.